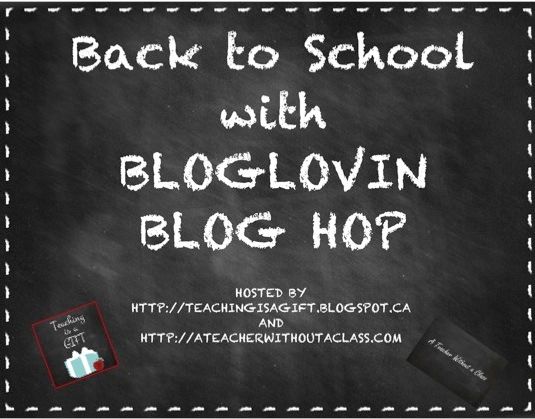 I'm linking up with Teaching is a Gift and Teaching Without A Class for a BLOGLOVIN' BLOP HOP! Go check out these sites. There is an awesome giveaway too...a personal laminator!! I am finding new blogs to follow! Yaaayyyy! Don't forget to follow my blog on bloglovin'. You don't want to miss out on the upcoming school year's activities, lesson plans, and decorating ideas.
I posted link at the top of my page for 5th and 6th grade teachers to link up. Make sure to list your blog so I can follow it and others can find it as well.
Have FABULOUS Friday!!!
Below is the list from this awesome blog hop: